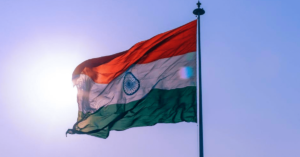 Are you Looking for Free Business Listing sites in India? So We are Providing Top working Indian Business Listing Sites for your Business Promotion. In this post, We have Listed only Top Business sites which are having high DA & PA. Hence, These websites will definitely help to Improve your Business Presence online and as well as Can Improve your Website Rankings in Top Search engines Like Google, Bing, and Yahoo etc.,
Getting the proper Business Listing Sites are one of the critical determinants to establish Higher Rankings Online. With the help of these Business Listing Sites, you can make your business more visible. So Here at SEO Multiplex, You can get Free High DA Indian business listing sites which is helpful to raise the SEO Ranking and reputation of your website.
Advantages of Business Listing sites:
One of the Important Activity to Improve Local Business Rankings.
Firstly we can get High-Quality Backlinks, which are very important for SEO Rankings.
We can get Targeted Traffic to our website
Better opportunities to Improve business branding value.
Free of Cost, Most of these Business Listing sites are Free to Join
Registration Requirements:
Working Email ID
Contact Phone Number
Complete Business Address
Business Category with Keywords & Description
Essential Points to be noted After creating Business Page in India:
We should use the same Business Name or title, phone number & Address (NAP) everywhere
Select the business category very carefully
Respond for Client Reviews, It will create trust between customers & the owner
Business Timings should be the same as on the website as well
Add a Number of photos of your business services/products
Update the page Regularly with clear information.
Step by Step Process for Listing :
Nowadays to increase the brand awareness of a business in online is Very Crucial. So here we have given step by step process for business listing in India.
Step 1: First & foremost thing is to gather all High-Quality business listing sites based on your Niche
Step 2: Then need to register in those sites with proper details
Step 3: Next step is you need to choose the correct category which is to be added
Step 4: Enter the same Business Name or title, phone number & Address (NAP) which is already added to the website
Step 5: Update All photos of your business services/products
Step 6: Need to update Business Timings (should be the same as the website)
Top 10 Indian Business Listing Sites :
https://www.google.com/business/
https://www.bingplaces.com/
https://smallbusiness.yahoo.com/
https://www.justdial.com/
https://www.sulekha.com/
https://www.indiamart.com/
https://www.exportersindia.com/
https://www.zaubacorp.com/
https://www.quickcompany.in/
Here is List of Free Business Listing Sites in India:
| | | |
| --- | --- | --- |
| S.NO | Business Listing Sites in India | Last Updated |
| 1 | https://socialbuzz.digital/ | Sponsored |
| 2 | https://www.tradewheel.com/ | 2 hours Ago |
| 3 | www.go4worldbusiness.com/ | 2 hours Ago |
| 4 | www.go4worldbusiness.com/ | 2 hours Ago |
| 5 | https://connect2india.com/ | 2 hours Ago |
| 6 | https://www.tofler.in/ | 2 hours Ago |
| 7 | https://www.indiamart.com/ | 2 hours Ago |
| 8 | https://www.zaubacorp.com/ | 2 hours Ago |
| 9 | https://www.quickcompany.in/ | 2 hours Ago |
| 10 | https://www.justdial.com/ | 2 hours Ago |
| 11 | https://www.sulekha.com/ | 2 hours Ago |
| 12 | https://www.indiamart.com/ | 2 hours Ago |
| 13 | https://www.exportersindia.com/ | 2 hours Ago |
| 14 | https://foursquare.com/ | 2 hours Ago |
| 15 | https://www.tradeindia.com/ | 2 hours Ago |